Durban High School


Class Of 1961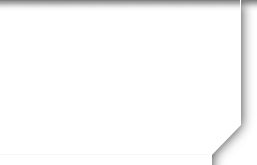 1961 Senior Certificate Exams
1961 NATAL SENIOR CERTICATE EXAM PAPERS
The Senior Certficate examination, which we usually called the "matric" or matriculation, was a final examination of all Sixth Form (standard 10) pupils in Natal Province. The provincial Education Department was responsible for the exam papers, and our own teachers had no role in setting the questions or marking the answers. All our exam answers were submitted anonymously, with the use of designated number instead of our name. All pupils were studied six subjects, of which four were compulsory: English, Afrikaans, Mathematics, and Science. We could select the remainder from Latin, geography, biology, history, and art. Essay-type answers were often required and there were no multiple-choice questions. Below are our 1961 exam papers for English, Afrikaans, Latin, physical Science, history and maths.
ENGLISH EXAMINATION (three papers)
First English Paper: English essay
(This paper had a sub-minimum of 30 marks out of 100. If you failed this paper, you failed the entire English exam)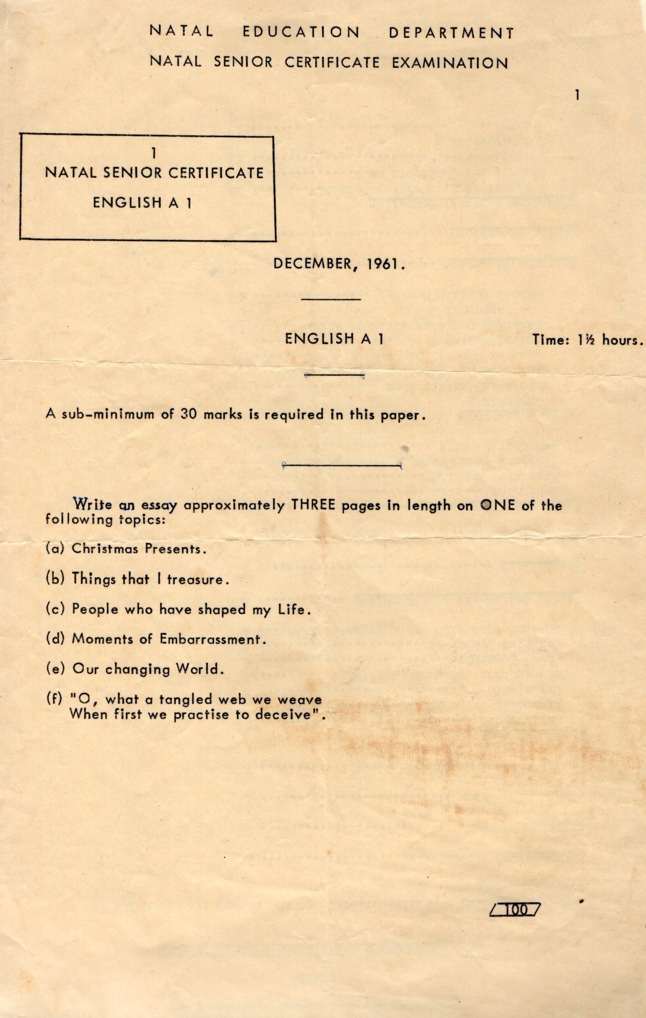 Second English paper: English language
(This paper tested various aspects of English comprehension, vocabulary, grammar, syntax, and general usage.)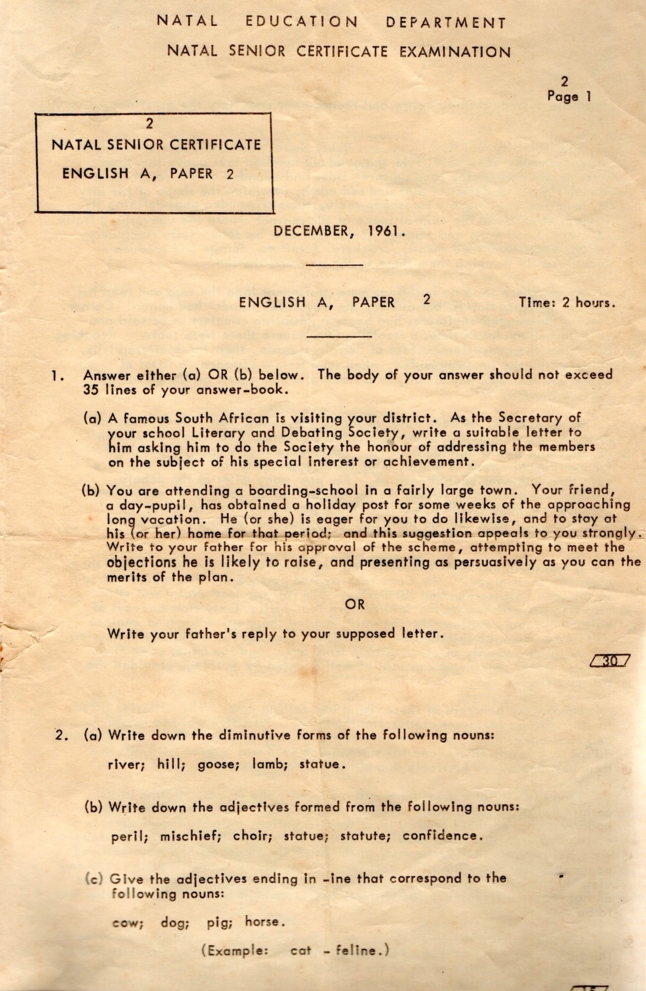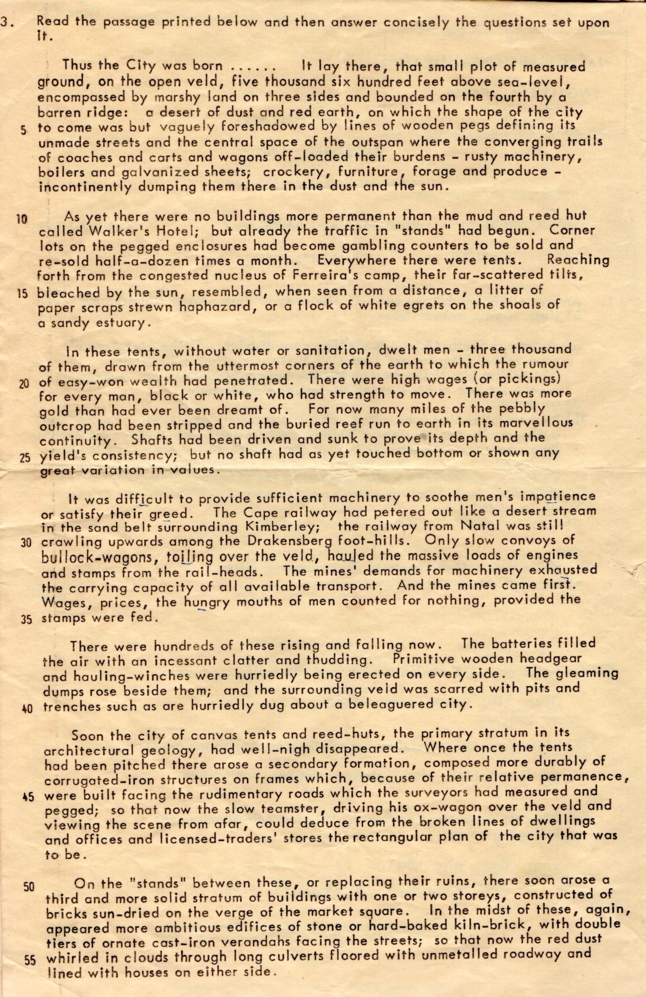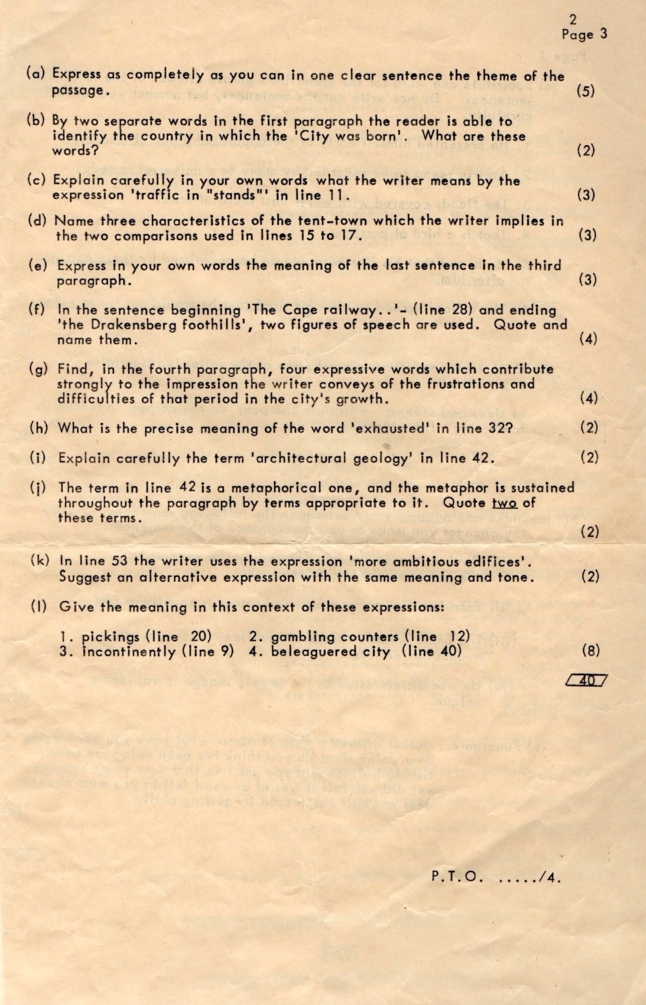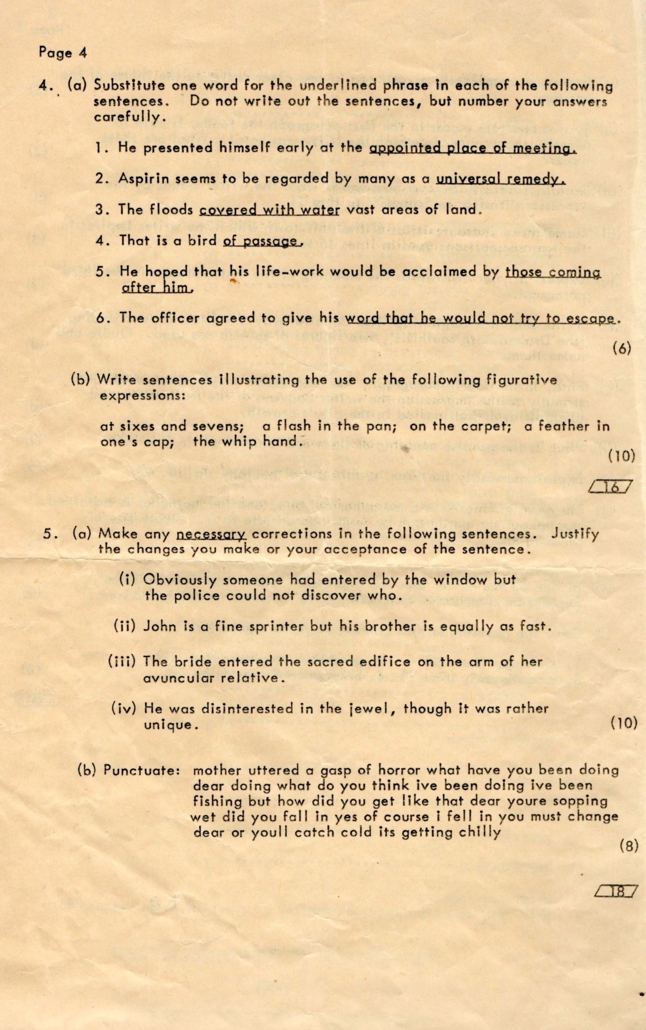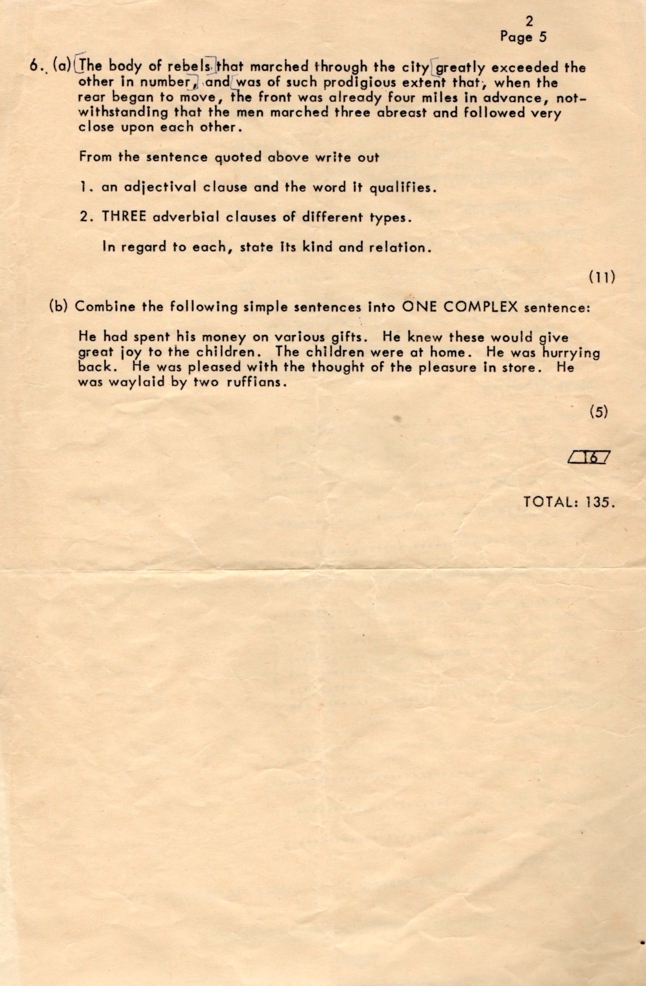 Third English paper: English literature
(This paper examined our knowledge of the text books for the course: one novel by George Elliot, two plays by Bermard Shaw and by William Shakespeare, and an anthology of poetry, "The Living Tradition".)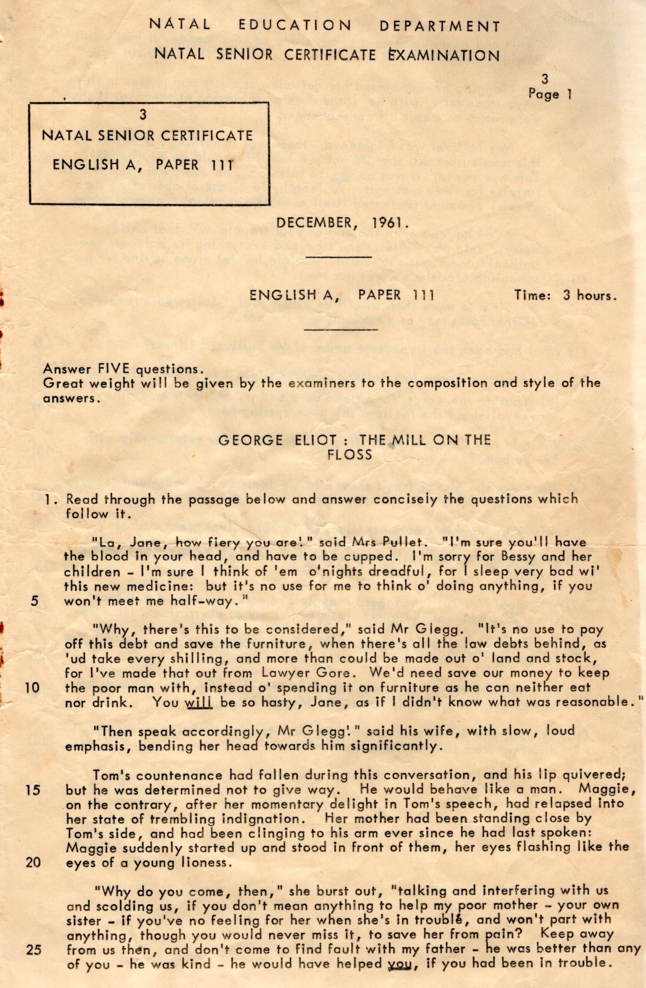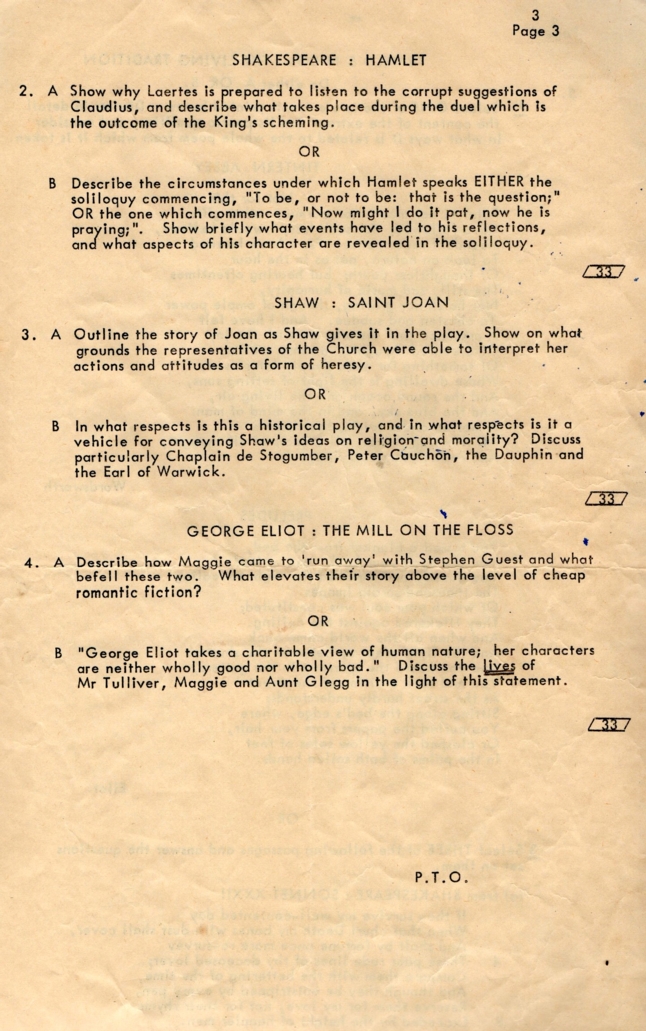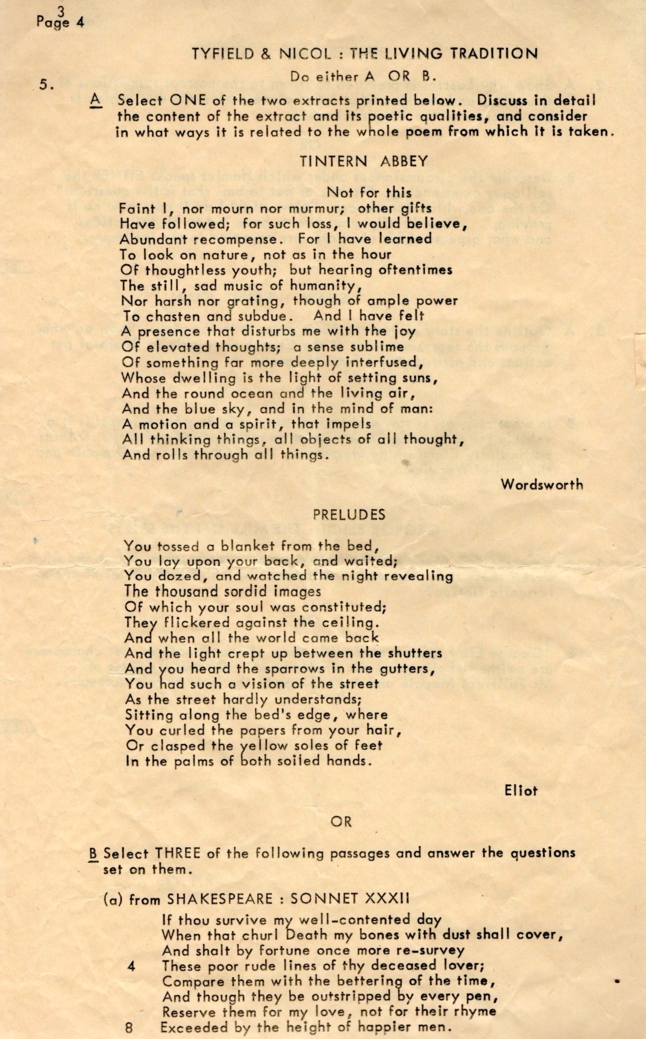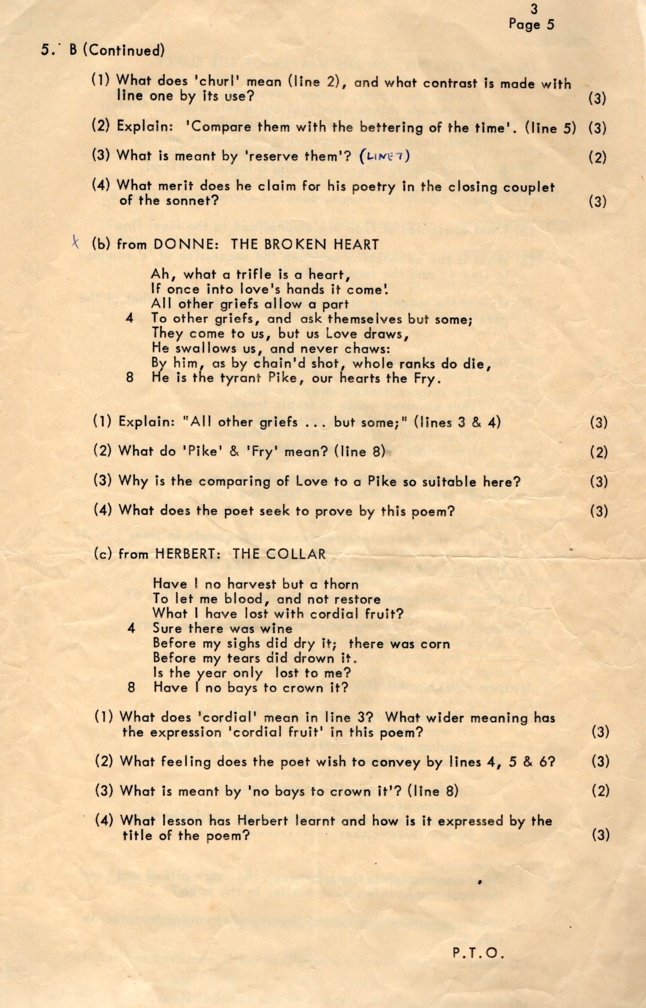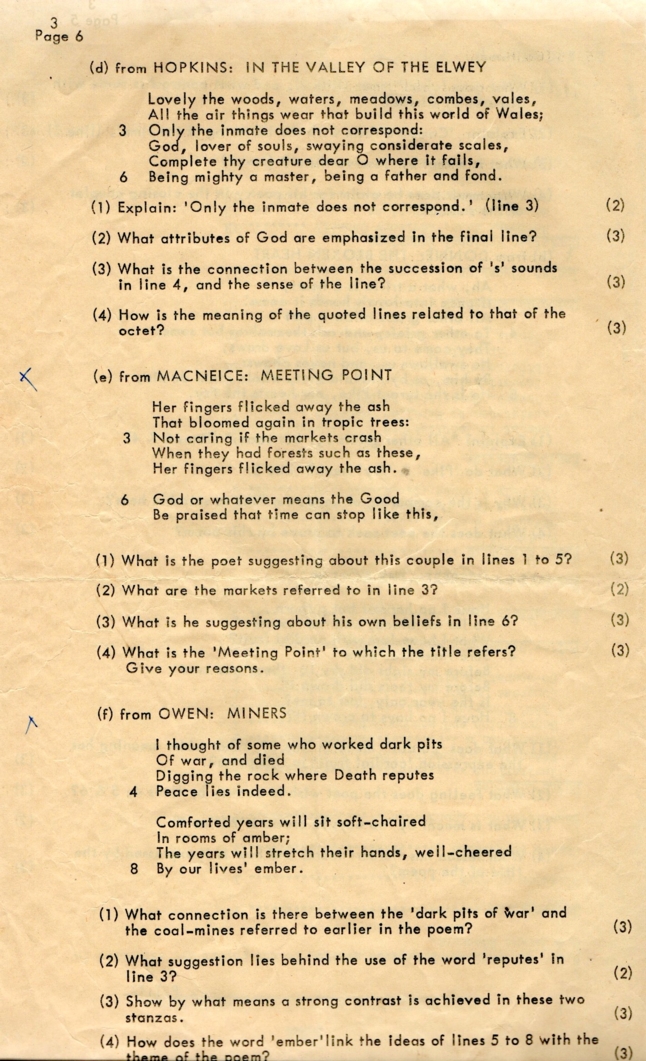 AFRIKAANS EXAMINATION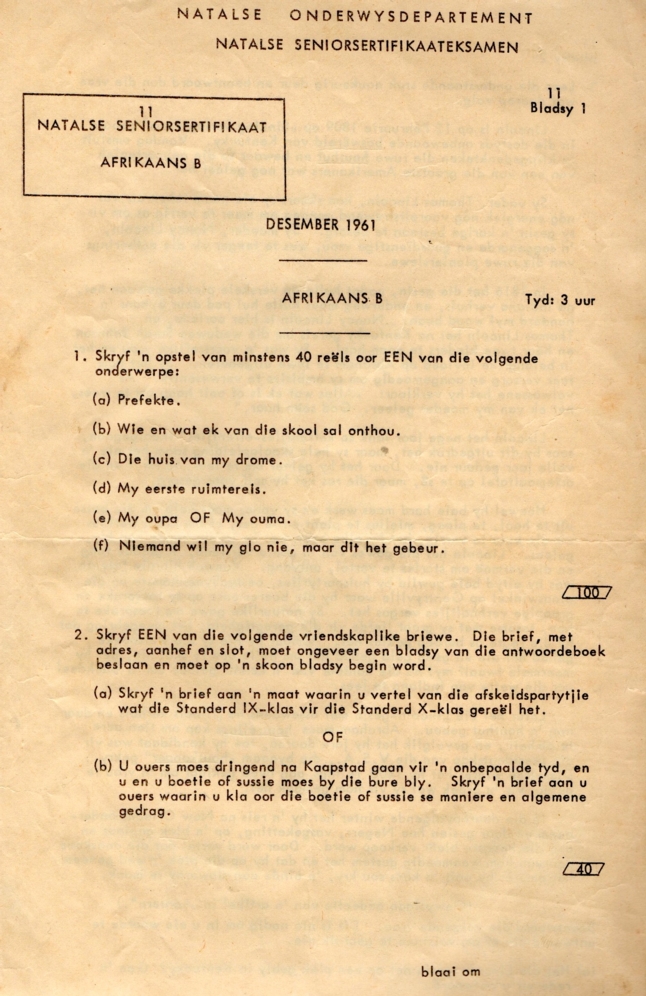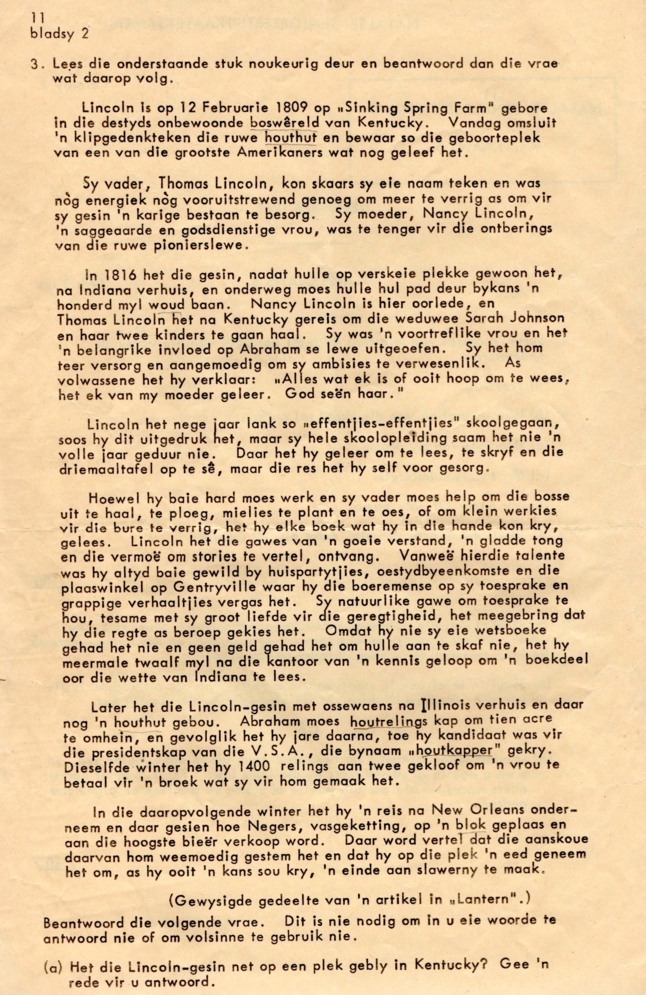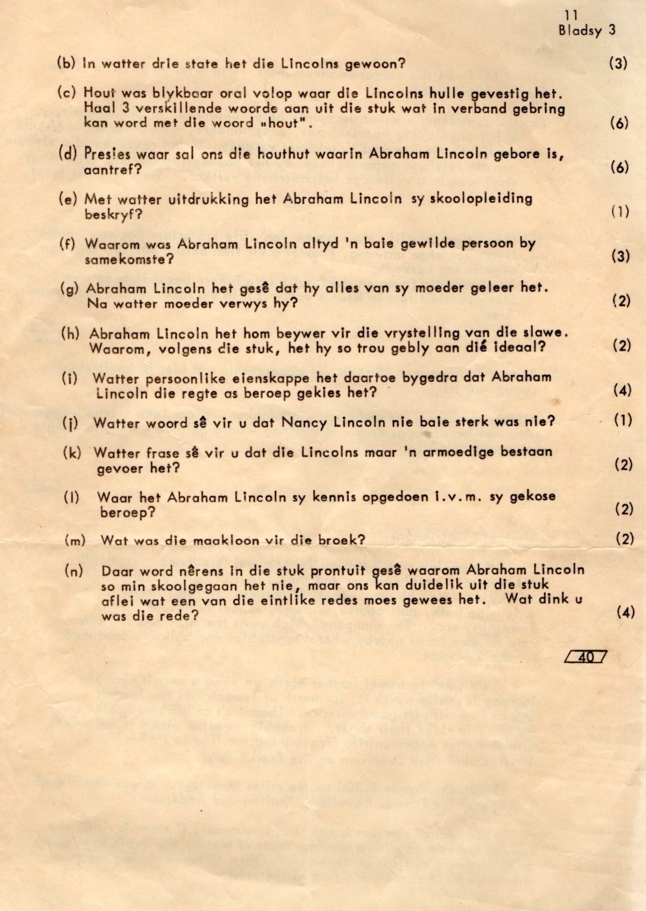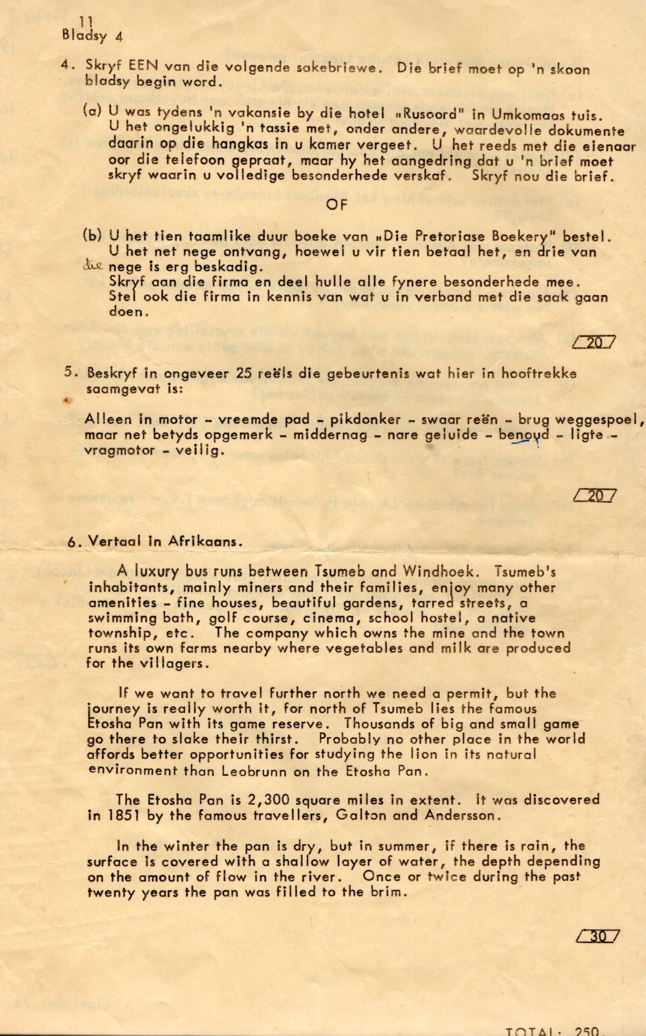 LATIN EXAMINATION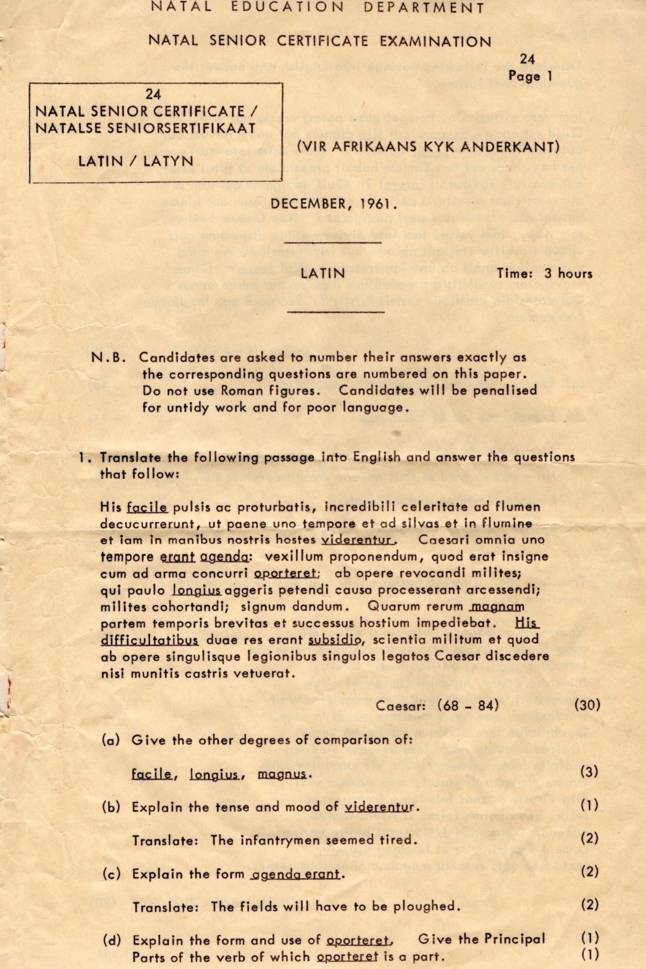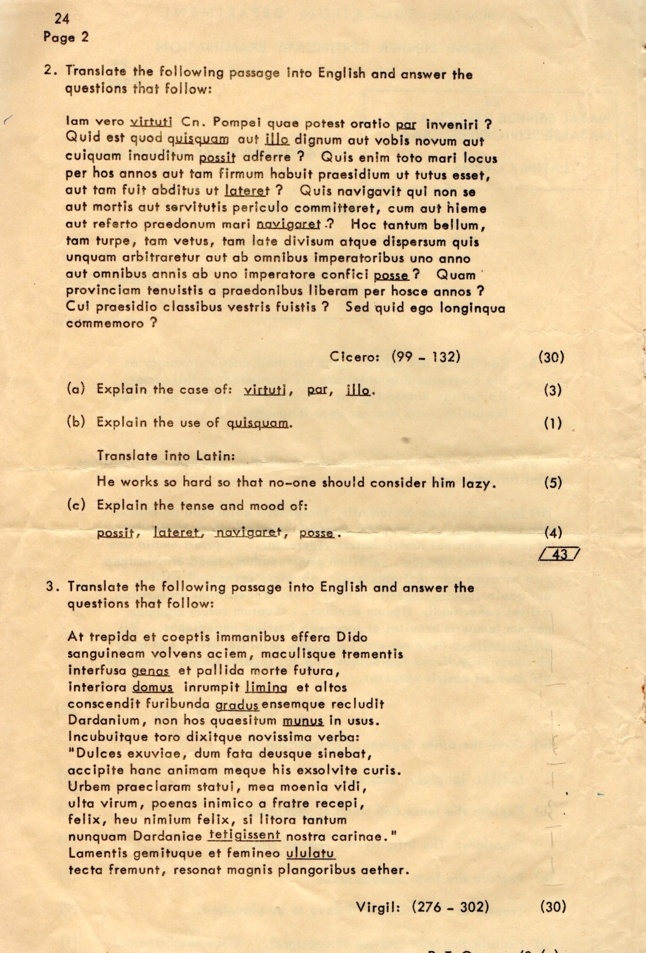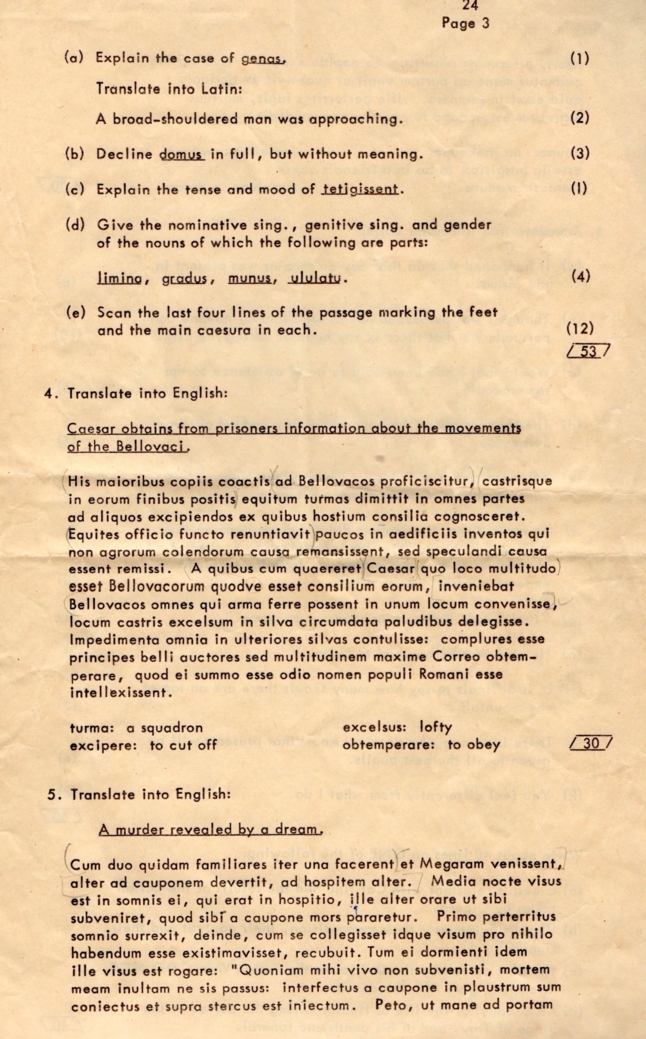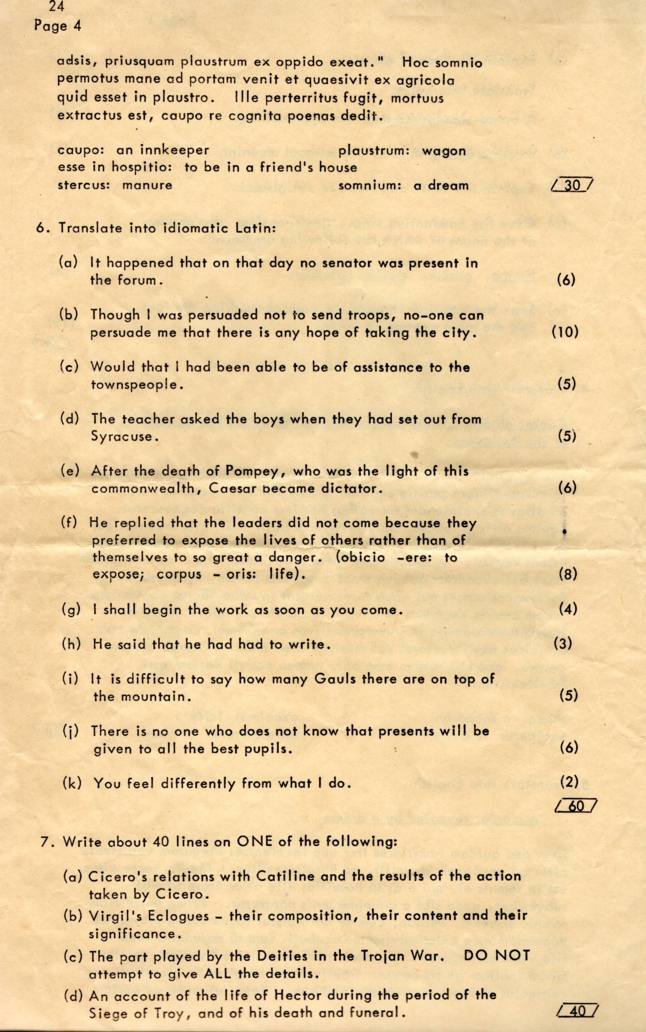 PHYSICAL SCIENCE EXAMINATION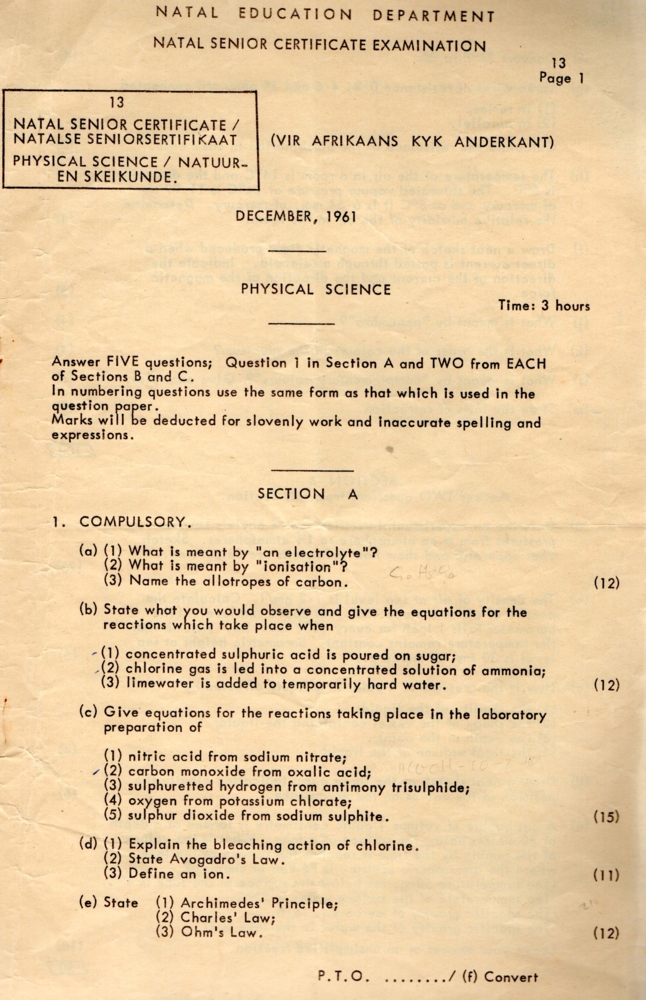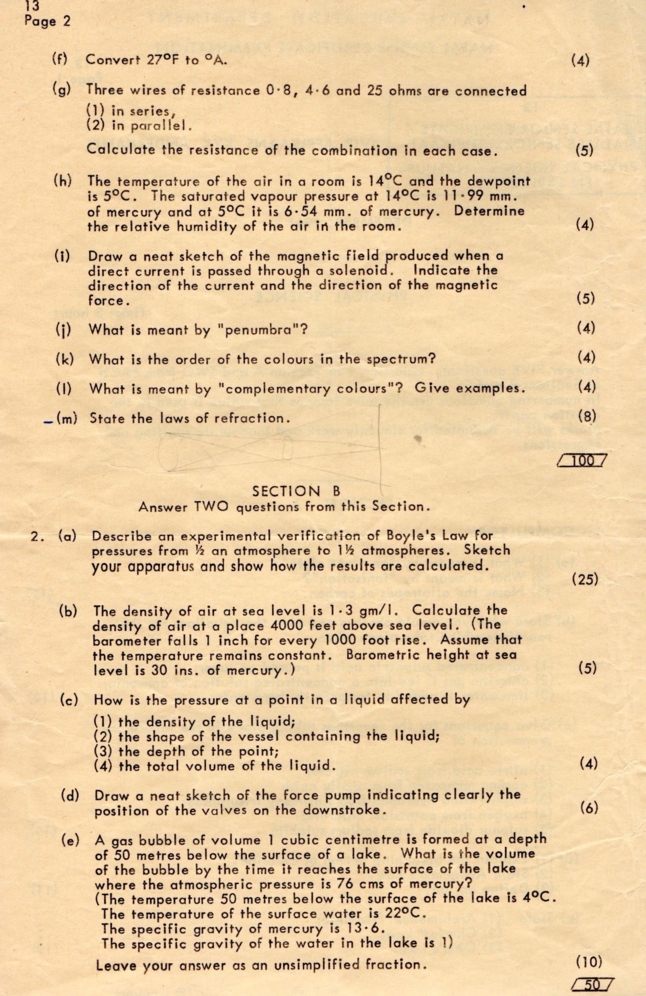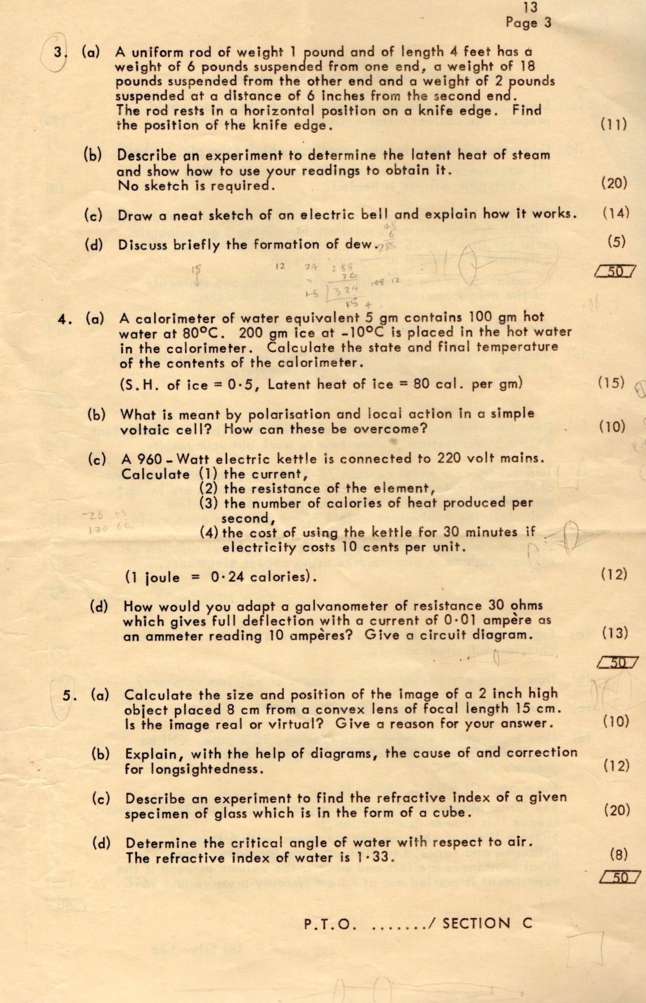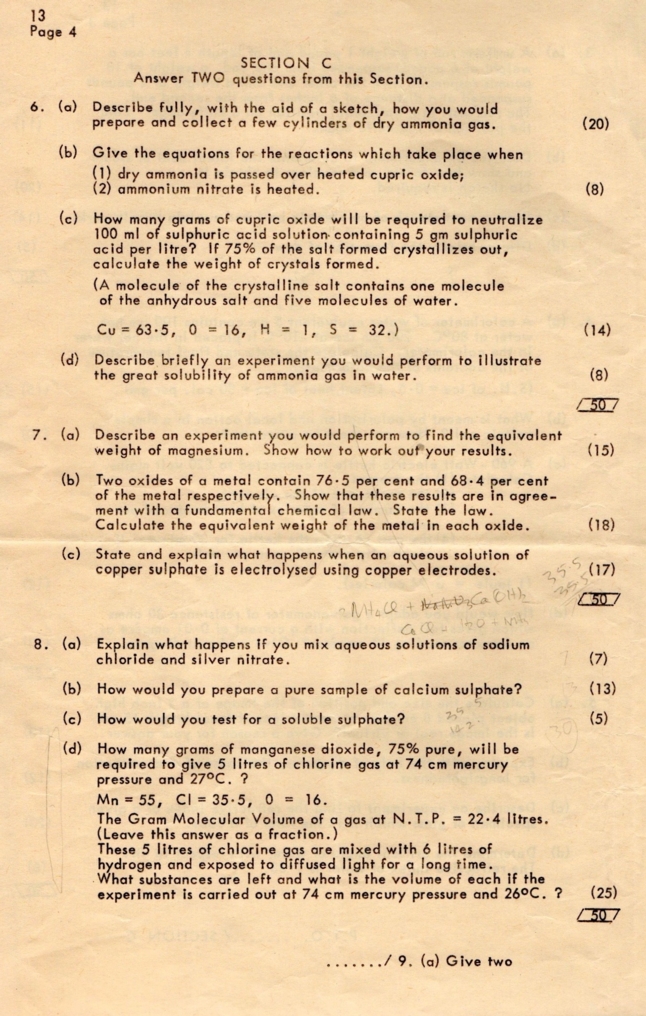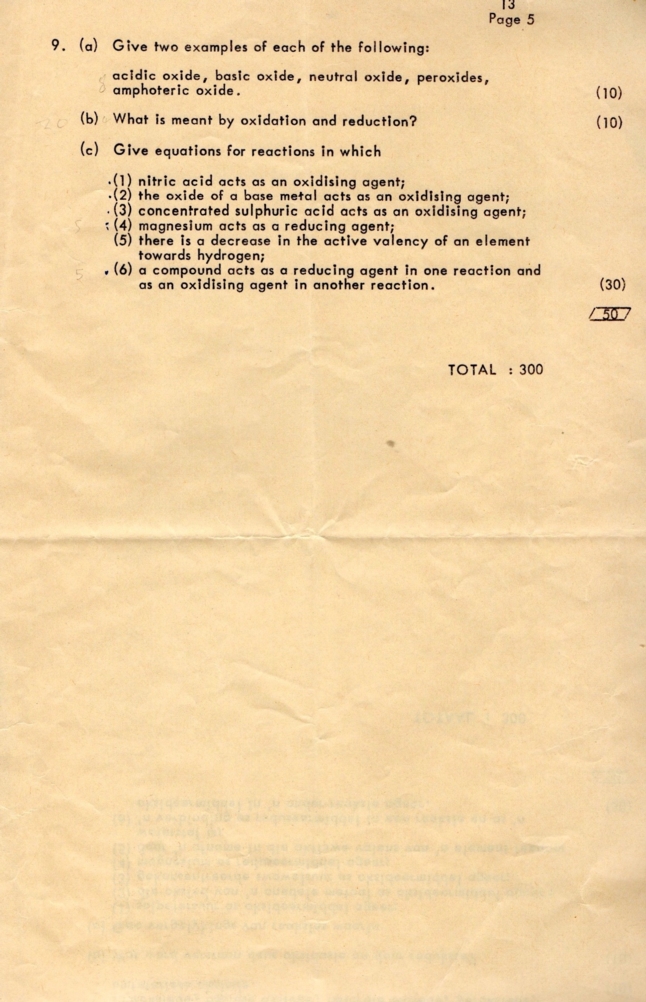 HISTORY EXAMINATION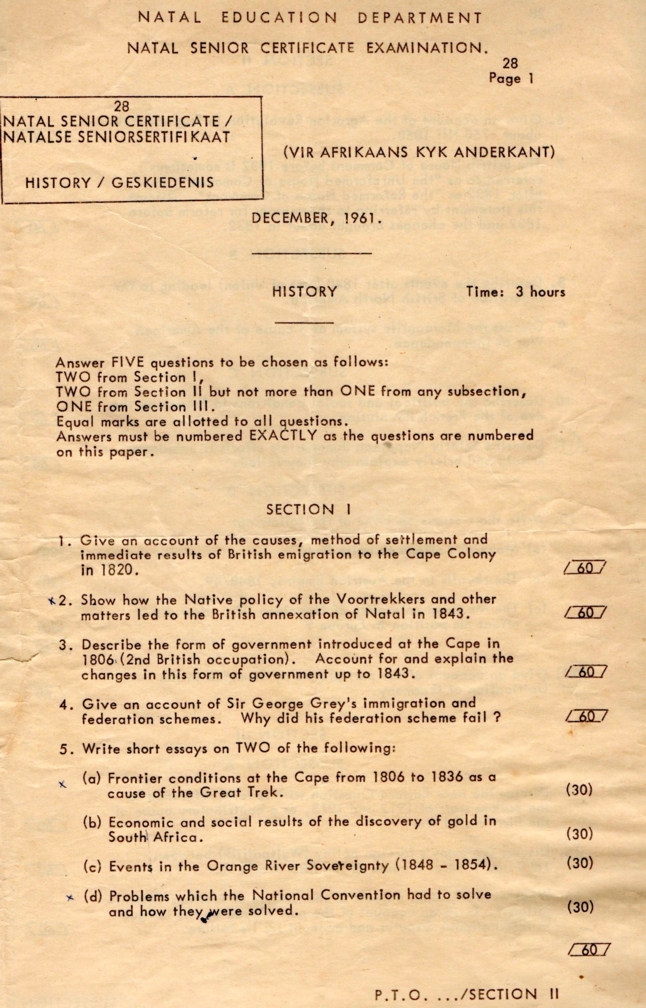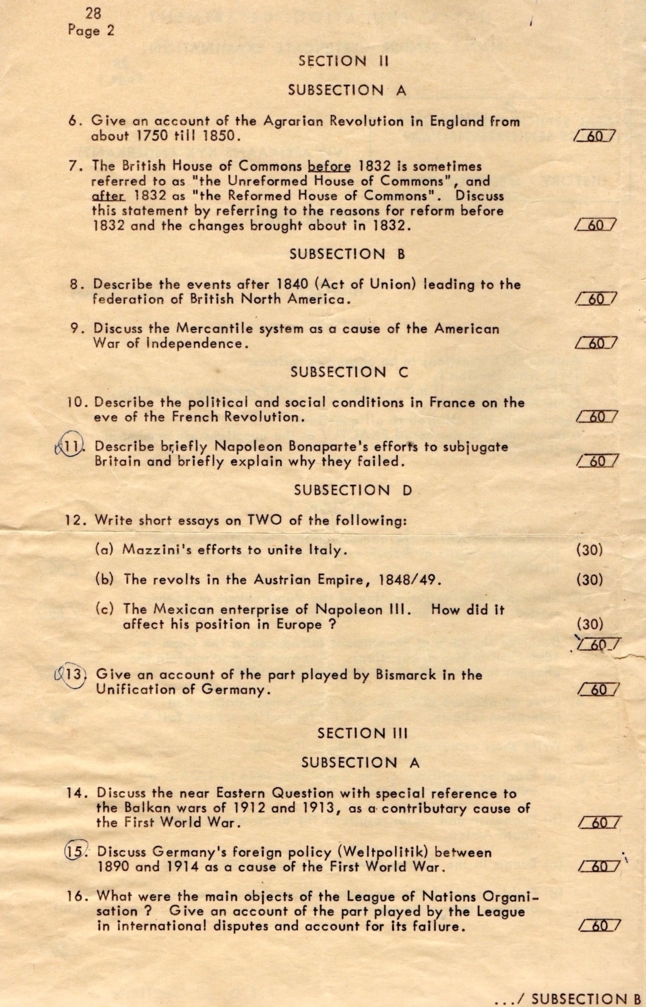 MATHEMATICS EXAMINATION (two papers)
First Mathematics Paper: Algebra (missing)
Second Mathmatics Paper: Geometry and Trigonometry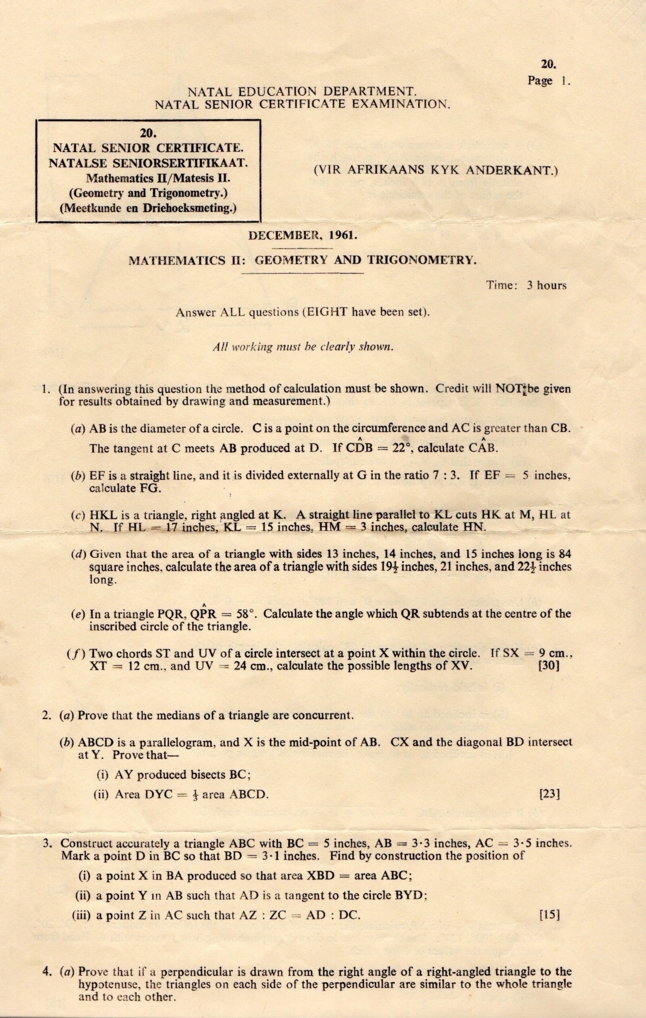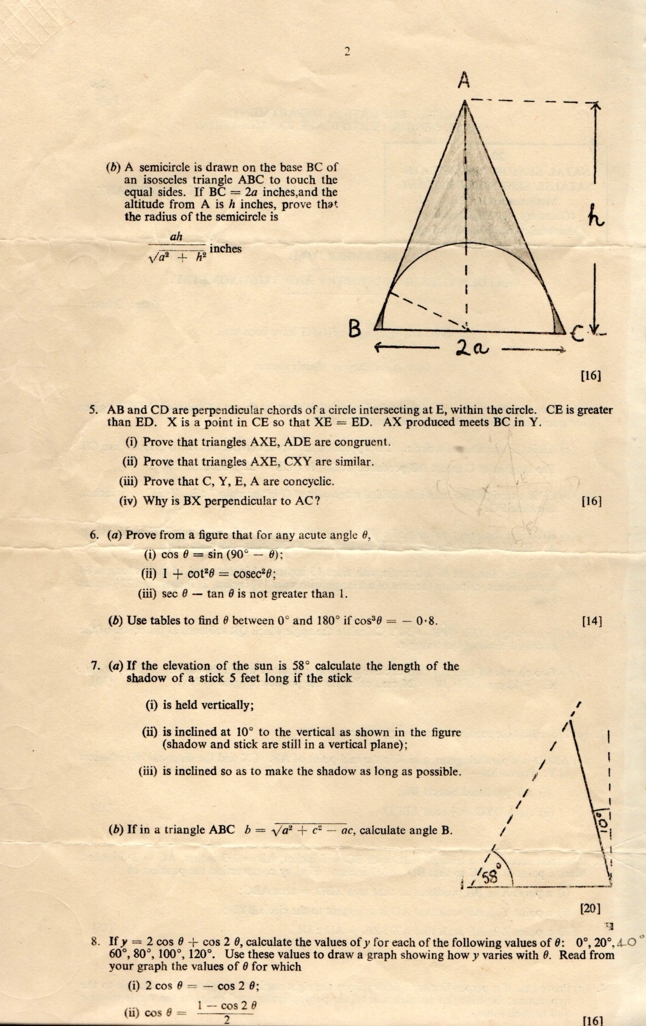 The exam results were sent by mail as a postcard to our homes: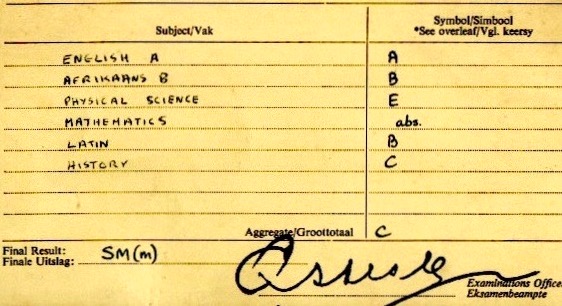 ...And here is a Natal Mercury photo of members of our class of 1961 taking our matric exam, before embarking on a new phase of our young lives! Time and tide have wrought many changes since then....