Durban High School


Class Of 1961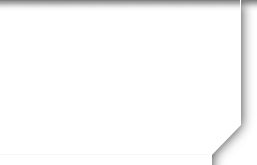 61 Year Grand Reunion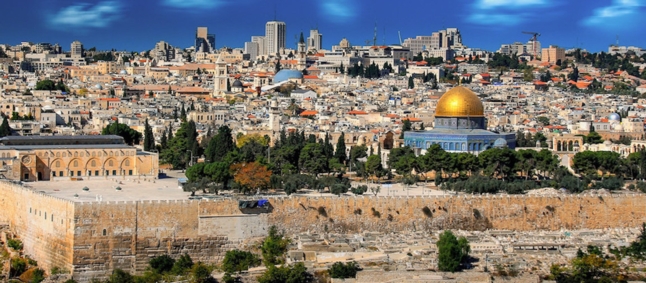 ISRAEL 23-30 OCTOBER 2022
We are delighted to announce that our delayed 60 year anniversary celebrations will now take place in Israel from 23 to 30 October, 2022. Israel will offer an extraordinary setting for our class to reconnect again, some 61 years after we matriculated from DHS!
Please note:
1) We realise this expedition will challenge some classmates' finances so we are raising funds to provide subsidies where genuinely needed.
2) We need some idea of attendance numbers, so when you have read the details below, PLEASE give us some indication (not a commitment at this stage) if you might be coming. A simple YES, NO or MAYBE will suffice, but it will be helpful if MAYBE responses include a reason for the hesitation. Please send your response, and any queries about the reunion you may have, to Ian at drianrobertson@gmail.com, or use the "Contact Us" tab at the top of the home page. Thanks!
WHY ISRAEL AND NOT SOUTH AFRICA?
After long and careful consideration we decided on Israel as our destination, for the following reasons;
Convenience. About half our members live in SA and about half elsewhere in the world. Our 50th reunion in 2011 was held in Durban, so the foreigners had to make what was often a long, expensive, and complicated trek to South Africa. This time we wanted to find a more central location for our far-flung members. Israel is ideal: almost all of us can get to Israel on a direct, nonstop flight from the capital or other major city in their country of residence.
Cultural appeal. The immense success of our 2018 gathering in Morocco created much enthusiasm among classmates for another destination with great cultural appeal. Israel, the "Holy Land" so central to our cultural heritage, fits the bill. It is a fascinating country -- varied in terrain, rich in archeology, vital to three great religions, and full of contrasts between vibrant modernity and ancient tradition.
WHAT WILL WE DO THERE?
We will spend four days and nights in Tel Aviv, a modern, informal city on the Mediterranean, and three in Jerusalem, an ancient and more reserved city filled with sites of religious significance. We will use each city as a base for tours to other locations of interest. Below is a draft of our program (there may be minor changes depending on group size, travel logistics and any added activities).
Day 1. Sunday 23. Tel Aviv
Arrival day, with classmates arriving until early afternoon
Meet and greet at airport
Day at leisure
Evening reception at private residence
Day 2 . Monday 24. Tel Aviv
Breakfast at hotel
Orientation meeting in the morning
Tel Aviv explorations
Grand Reunion Dinner
Day 3. Tuesday 25 Tel Aviv
Breakfast at hotel
Coastal drive to Akko (Acre) for lunch, with visits to Caesarea and Haifa.
Evening at leisure
Day 4. Wednesday 26 Tel Aviv
Breakfast at hotel
Day trip to Galilee - Nazareth -- Capernaum
Evening at leisure
Day 5. Thursday 27 Jerusalem
Breakfast at hotel
Transfer to Jerusalem
Visit Yad Vashem holocaust museum en route
Arrive Jerusalem hotel early afternoon for check in
Religious sites
Evening at leisure
Day 6. Friday 28 Jerusalem
Breakfast at hotel
Religious sites
Optional Bethlehem visit
Evening at leisure
Day 7. Saturday 29 Jerusalem
Day trip to Masada and Dead Sea
Lunch at Dead Sea resort with swimming opportunity
Grand Farewell Dinner.
Day 8. Sunday 30 Jerusalem
Breakfast at hotel
Departures for airport
GETTING THERE
Passports: Your passport must be valid for 6 months after the date of your entry to Israel. If you need to renew your passport, please check how long this will take in your country as there are currently extensive delays in the UK, USA, and elsewhere. South Africans who need new or renewed passports should not delay, given the bureaucratic uncertainties there.
Visas: You do NOT need a visa if you reside in SA, UK, EU, US, Canada, Australia, or Norway -- which should cover all of us.
Covid proofs: Covid entry requirements for every country change constantly. However to enter Israel you will certainly have to show proof of two vaccinations, and very likely three. We strongly recommend that everyone hoping to make this trip gets two vaccinations plus a "booster" jab. You may also have to provide evidence of a recent negative covid test. We will update you on what the exact requirements are closer to the time.
Flights: Airlines are currently expanding their flights and destinations, and definite fares for the period of our reunion are not published yet. There will likely be many more options at the time. However, as a guide the following are the cheapest round-trip, non-stop, economy-class fares to Tel Aviv for next September. Airlines may charge extra for baggage, seat selection, etc.
Joburg: El Al -- R 7400
London: El Al, EasyJet -- £ 250
Manchester: Easy Jet - £ 265
New York : Delta -- $ 830
Los Ángeles: El Al -- $ 1000
Toronto: Air Canada -- CA$ 1100
Montreal: Air Canada --CA$ 1020
Paris: Easy Jet € 200
One stopover is required for:
Oslo via Munich: Lufthansa -- NOK 2200
Alicante via Munich: Lufthansa € 250
Australians -- Sorry guys, as usual you will have a long haul, but you do have a choice of places like Hong Kong, Bangkok, Istanbul and Dubai to change planes (or to lay over for a mini vacation). Qantas, Emirates, Cathay and El Al are in the A$2000 range. We can make a reservation at our hotel for Australian classmates who want to arrive a day early to recover from jet lag.
STAYING THERE
Hotels: We have negotiated block bookings at favourable rates at hotels in Tel Aviv and Jerusalem. The rate is set in US currency at $125 per night, which means that your total for the week will be US $875 (at current exchange rates, R12,000, CA$1080, £640, €755, A$1180, NOK 7365). Just let us know you are coming and will add your name to our bookings list. You will pay the hotel directly on check out.
In Tel Aviv, our hotel is the Leonardo Art Hotel which is located on the city's sea front: https://www.leonardo-hotels.com/leonardo-art-hotel-tel-aviv
In Jerusalem our hotel is the Jerusalem Leonardo Hotel which is close to the major reigious sites: https://www.leonardo-hotels.com/leonardo-hotel-jerusalem
WHILE WE ARE THERE

Meals: All breakfasts are included at the hotels. We will provide a reception, two dinners at the beginning and end of the tour, and lunches on our excursions. You are on your own for most other meals, but Israel has an abundance of eateries at every price point. Let us know if you have special dietary requirements.
Tours and transport: We will provide all transport and guides for our various excursions. We will provide group airport transfers, and where possible individual transfers.
Mobility issues: We will make special arrangements for anybody with mobility issues, including provision of a wheelchair if necessary.
WE NEED FUNDS--
We have some funds on hand already but need more for this fabulous event!! We can accept money (which will be held in an attorney account) and airline frequent flyer miles, or you can sponsor part or all of a particular meal or tour on the spot with cash or credit card. Please let Ian know if you can help out.
AND NOW:
If you have not aleady done so PLEASE respond ASAP to Ian with some indication of YES, NO, OR MAYBE you will attend. You can email Ian at drianrobertson@gmail.com, or you can use the "Contact Us" tab at the top of the home page.
Hope to see you there!
-- John Bartlett, Terry Dowdall, Nick Gray, Lee Irvine, Denny Moffatt, and Ian Robertson.