Durban High School


Class Of 1961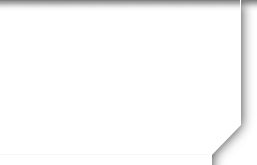 In Memory
Rodney Tyson

Rod Tyson was a lively and friendly classmate. He was a year younger than most of us, and remained in our class only for our third from year, 1958. After that he took a leisurely journey through the school until he matriculated with the class of 1963. Rod was a familiar figure to anyone who took a bus from the stop above the school on Vause Rd, as his home was right next to the stop and he would often linger to chat with the waiting boys. His proximity to the school also led him to become friendly with many of the Blackmore's boys.
Perhaps Rod's greatest claim to fame during our years at the school was his recitation of Tennyson's "Charge of the Light Brigade" at one of the school's talent contests. Many will remember Rod's confident and impassioned declamation, with his vigourous gestures alternately signalling "Canons to left of them! Canons to right of them!" as he practically rode with with the six hundred through volleys of thunder!
Rod's cheerful and ebullient nature is captured in this anecdote from his profile:
I lived in Vause Rd opposite DHS. About 10 yrs after leaving DHS, the school began constructing a new building opposite our home. One night, about 2 a.m., I was awakened to see this new building (still incomplete) in a mighty blaze. I called the fire brigade and wakened the boarders in the school B/E. The firemen had difficulty locating fire hydrants (covered with rubble) & I became involved in assisting them in the environment which was strange to them, but familiar to me. In the darkness, I found a policeman wandering around with a torch. I asked him to assist me to pull a fire hose up a flight of stairs. He refused. In my impatience at his stubbornness in what was an urgent situation, I "accidentally/on purpose" turned the fire hose on him. He promptly arrested me, frog-marched me to a police van parked in St Thomas Rd., and locked me in the back of the van.
I was now really frightened and thought of ways to escape. Suddenly, I saw my old latin master "Theo" nearby in the crowd. Calling to him through the bars, I explained what had happened and that I was the one who had given the alarm and "rescued" the boarders. In his typical LCWT dignified manner, he stormed off, summonsed the policeman and instructed him to release me. Unperturbed, the policeman replied "No ways - you're just one of his mates". I was then carted off to the Smith St police station where I was charged with assaulting a policeman and other things. All ended well after a 4 a.m. telephone call to my regimental commanding officer who confirmed my "good character", and the station commander sent me home in a car. The building was, in due course, completed, and is still standing today.
After leaving school, Rod qualified as a chartered accountant and spent his professional life in Durban. He married Charmaine Gracie in 1975. He worked first as an accountant, and then as financial director of a large supplier of automotive parts, and retired in 2008.
Rod attended our 50 year reunion in Durban in 2011 and greatly enjoyed catching up with old comrades. This is a photo him at our reception: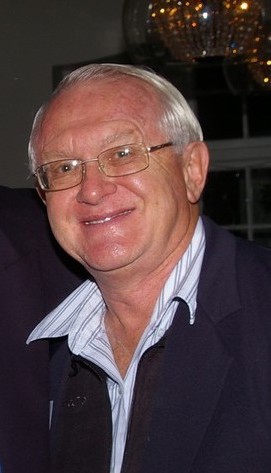 Rod enjoyed an active retirement with his wife and family -- camping, sailing, snorkelling, and scuba diving, with long trips around South Africa, Namibia, Botswana, and shorter forays overseas. A few years ago, Rod and Charmaine moved to Cape Town to be closer to their children and grandchildren.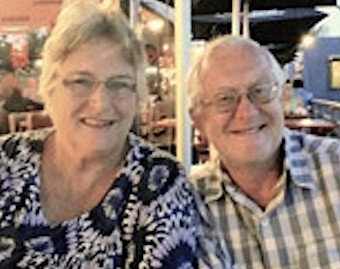 Christian faith was central to Rod's life, expressed not just in church activities, but in a deep commitment to be of help to others.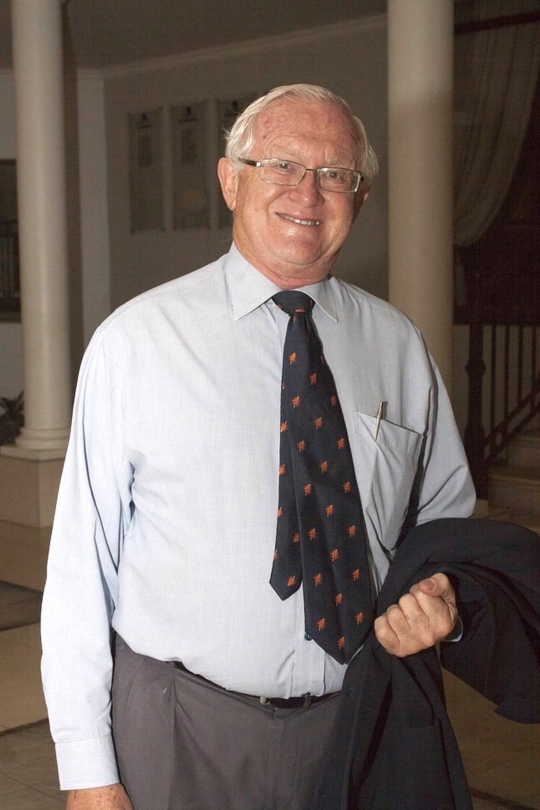 Rod Tyson passed away in Cape Town on 25 August 2020, of heart disease. He is survived by Charmaine, his wife of 45 years, his sons Tim and Steven, his daughters Sally and Susan, and their families.