Durban High School


Class Of 1961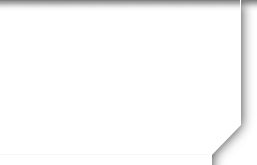 In Memory
Leslie Closenberg
Leslie Closenberg was a well liked classmate with a quiet, humorous, and kindly manner. After finishing school Les attended the University of Natal, where he studied law and then went into private practice. In 1972 he married Marlene Finn and they had two children, Dena and Talyah.
In 1990 the family emigrated to Canada and settled in the Toronto area. There Les made a new career doing legal work for shopping centre developers, and became highly regarded in this field.
Les attended a weekend gathering of our North American members in Toronto in 2012. As always he was a warm and benign presence and the partipants were delighted at the chance to reconnect with him, in some cases after more than half a century. Here is a photo of the gathering, with Les front row left:
Les was diagnosed with kidney cancer several years ago. He endured treatments and recurrences of cancer with extraordinary courage and spirit. Eventually he could work only three days a week, but he was able to a attend a party in good humour on Saturday, 20 May 2017. On the following Monday, 22 May 2017, he passed away at home.
Les is survived by Marlene his wife of 45 years, his two daughers and their husbands, and four grandchldren, all living in the Toronto area.