Durban High School


Class Of 1961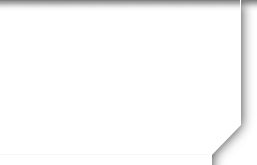 In Memory
Robin Stranack

Robin Stranack was an amiable and sociable classmate. His family name was a familiar one in Natal because they owned Stranacks, the leading store for reftrigerators and other appliances. Robin had originally entered Kearsney for his high school education, but a severe bout of rheumatic fever set back his progress, and he was two years older than most of us by the time he joined our third form class in 1958. Robin was no academic enthusiast, but he took part in athletics with gusto and represented the school in hurdles. In sixth form, Robin reputedly became the first DHS pupil to drive to school in his own car every day, from the family home in Kloof. His friends recall many exuberant escapades, crammed into that Morris Mini!
After school Robin did military training in the Natal Carbineers Regiment, and then joined the family business. He married Grace Abbott in 1967, with his classmate Norman Dyer serving as best man. Robin and Grace had two children, Barry and Debbie. Robin won a bursary to study air conditioning and commercial refrigeration at the Carrier plant in Syracuse, USA, and then moved to the Natal midlands where he took over the Pietermaritzburg branch of the family business. There he became very active in community and church affairs.
The Stranack family was devoted to outdoor sports of many kinds -- swimming, camping, surfboarding, hiking, biking, and, as seen here, windsurfing....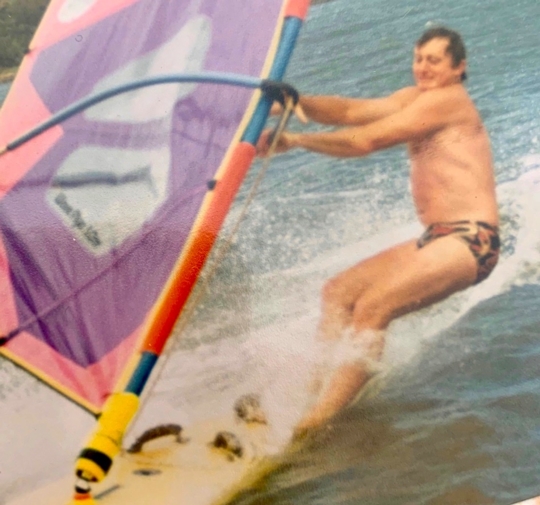 ...and fishing: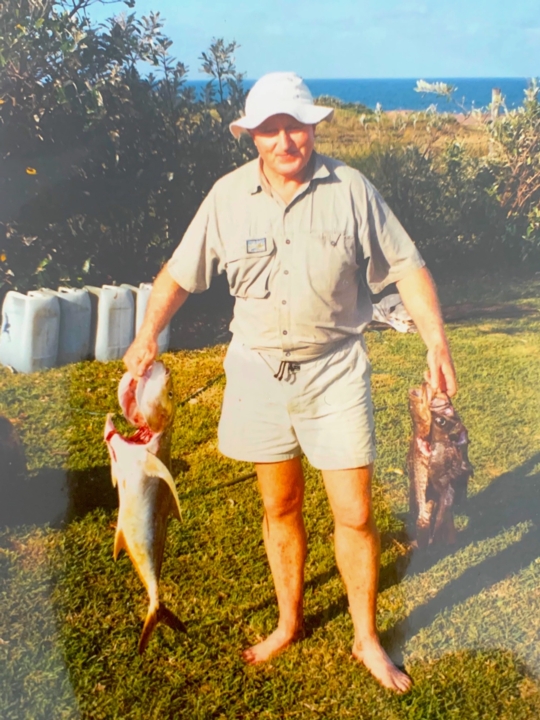 Robin spent many close and happy times fishing and golfing with his son Barry. The photo below was taken at a golfing tournament when Barry was 19 years old:
: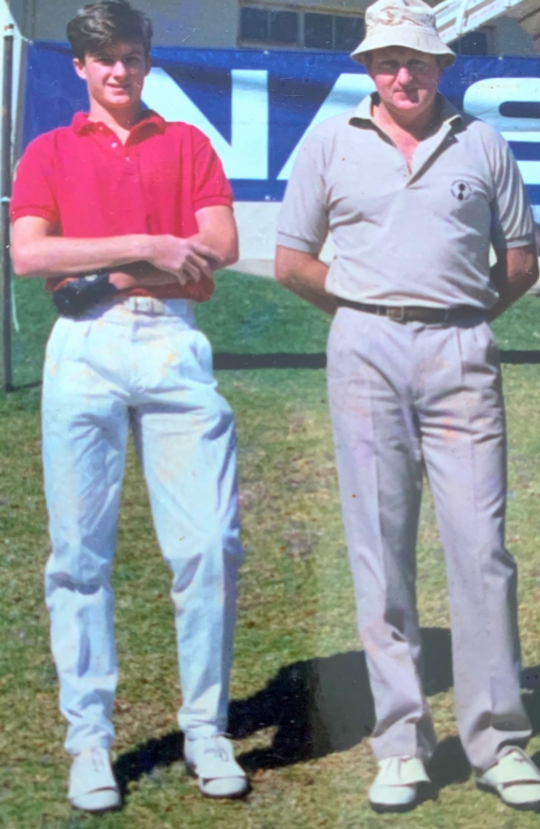 Sadly, Barry developed a rare form of cancer, and died in 1996 at the age of 24. Robin and the family were devastated by this loss. In memory of his son, Robin promoted an annual Barry Stranack Memorial Golf Day at the beautiful Boeshok Golf Club in the Natal Midlands. This event raised funds for cancer research for more than two decades before the covid epidemic made it impossible to convene.
By 2011 Robin was ready to leave to South Africa and join his daughter, who was now living in the UK. Here he is with a gathering of old DHS friends in that final year in South Africa -- Norman Dyer, Barry Purdham, and David Douglas.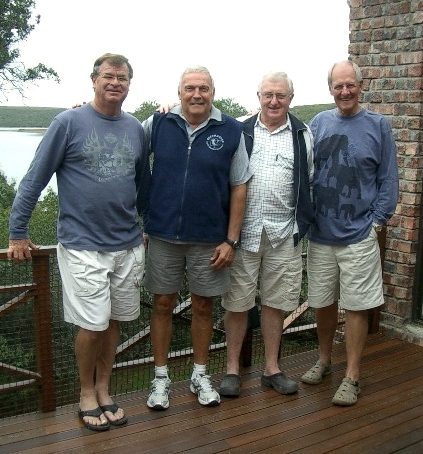 In 2012 Robin and Grace settled near London, close to where his daughter Debbie lived with her husband and their two daughters. Once again Robin fished and played golf; and again he became active in the life of the local community and its church.
However Robin began to show signs of cognitive decline caused by Alzheimer's disease. At first the progression was slow, and for a while Grace was able to care for him. The photo below was taken in Devon in 2018, during the last family vacation together: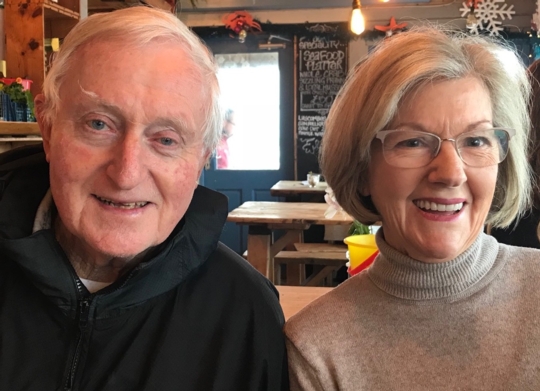 But by late 2020 the disease had accelerated so far that Robin had to be admitted to a home to be cared for. He passed away in Kent on 19 July 2021.
Robin Stranack lived a full and active life, surrounded by family and doing the things he enjoyed. He is survived by Grace, his wife of 53 years, his son-in-law Gaston, his daughter Debbie, and his grandchildren Mika and Lucia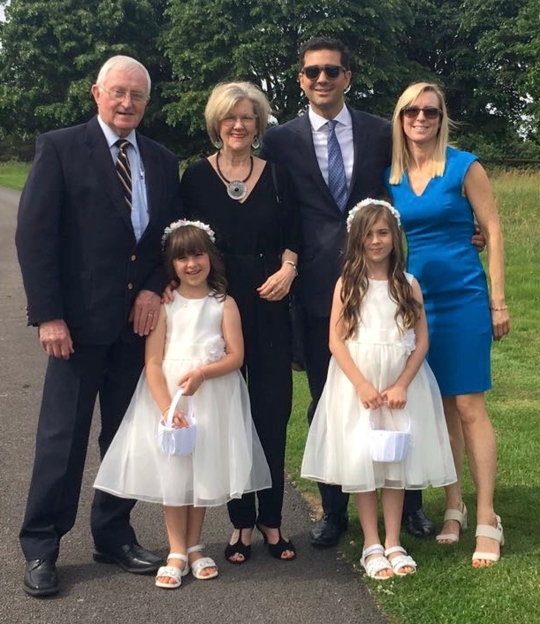 [Special thanks to Norman Dyer, David Douglas, and Robin's family for supplying information and photos]