Durban High School


Class Of 1961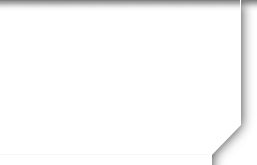 In Memory
Timothy Couzens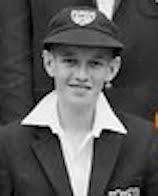 Tim Couzens started out with the Class of 1960 but joined us in 5th form. As he explained on our website, "I was kept back in standard nine, perhaps because I was very small and very young....At the time I resented being held back deeply. But, in hindsight, I think the decision was brilliant (I do not know who I have to thank for it, but there must have been far-sighted teachers among them)". Tim became a member of 5AMA and then 6AMA, the first two Advanced Math forms at the school. He was a cheerful and witty schoolmate, and also an intellectually gifted one: he matriculated with distinctions in four subjects (History, Maths, English, and Physical Science). Tim was also an enthusiastic hockey player and cricketer, and at one point captained the Colts team.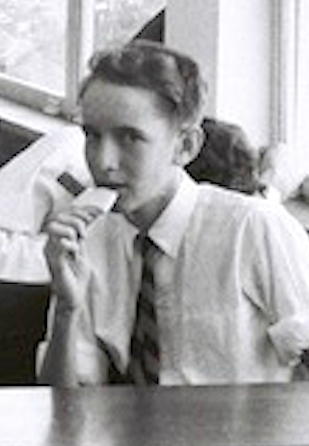 After leaving DHS, Tim attended Rhodes University where he took a B.A.Hons in 1965; Oxford University where he took a B.A. in 1968 and an M.A. in1973; and the University of the Witwatersrand where he was awarded a Ph.D in 1980.
Tim entered an academic career as a lecturer in English at Witwatersrand University in 1969, and held the post until 1977. During this time he developed a keen interest in African literature and in 1977 he joined the Wits African Studies Institute as a Research Officer, becoming a Professor of the Institute in 1982. He held this post until his retirement. At various times he held other appointments at Wits, including Acting Director of the African Studies Institute, Professor of Literary History at the Institute of Advanced Social Research, Visiting Professor at the Graduate School for Humanities and Social Sciences, and Visiting Professor at the School of Arts. Tim also held visiting appointments at the University of London in 1980, Yale University in 1984, and the University of Cape Town in 1989.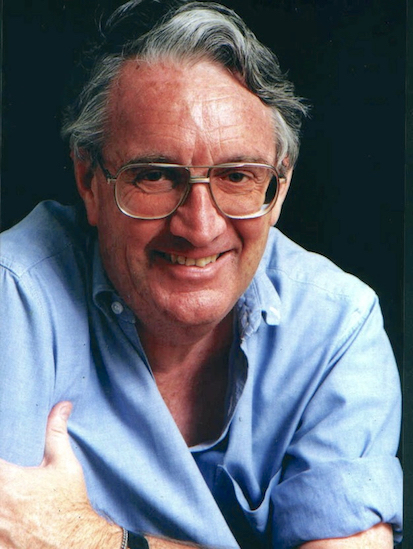 Tim also became a prolific and critically acclaimed author, specializing in literary, military, and cultural history. He wrote hundreds of articles, edited fourteen books, and wrote several books of his own. Among them were:
The New African: A Study of the Life and Work of H.I.E. Dhlomo, 1985. In this book Tim rescued from obscurity the life and works of a pioneering African playwright. He subsequently edited and published works of Dhlomo which might otherwise have been lost.
Tramp Royal: The True Story of Trader Horn, 1992. In this biographical work, Tim researched the history of a famous, world-traveller hobo of the early 20th century. At that time many disbelieved Horn's colourful stories but Tim was able to pick up the fading trail and confirm details of his life and add new historical and cultural context to his wanderings.
Murder at Morija, 2003. In this remarkable, meticulously researched book, Tim presented evidence to solve the mystery of an arsenic murder in Lesotho in 1920. Tim enjoyed crime novels himself and this book, though non fiction, has many of the characteristics of the genre -- suspense, false leads, exhilerating discoveries at new clues.
South African Battles, 2013, is a fascinating description of 36 battles, some well known but many of them obscure, fought over five centuries. One critic described the book as "Sometimes riotous, sometimes tragic, always brilliant."
The Great Silence: From Mushroom Valley to Delville Wood, South African Forces in World War One, 2014. In this history Tim explored the largely forgotten role of South African forces in South West Africa, East Africa, Egypt, and the trenches of the Western Front.
In addition he was co-author of several more books:
Mandela: The Authorized Portrait, 2006, a biography that included Tim's own interview with Mandela. (Tim brought along three recording devices for the interview, just in case there was any malfunction!) The book has sold almost half a million copies.
A Simple Freedom: The Strong Mind of Robben Island Prisoner No 468/64, 2008. The book weaves together Kathadra's poignant reflections on three decades imprisonment with poetry, proverbs, and passages from literature and philosophy.
Nelson Mandela: Conversations with Myself, 2010. Tim conceived the style of this compilation of Mandela's writings after the meditations by the Roman Emperor Marcus Aurelius. The book has been translated into over two dozen languages.
Tim also was also a highly regarded travel writer, and eventually published a collection of his articles in Rediscovering South Africa: A Wayward Guide (2001). He served on various editorial boards, where he encouraged other writers. He received several awards for his own writing, such as the CNA Literary Award (1992), the Sunday Times Alan Paton Award (1993), and the TravelTour Media Award, 1993.
Tim attended our 50th Anniversary celebrations in Durban in 2011, where we found that the elfin boy of our memory had turned into a tall, burly, and imposing man of letters! He also attended a Johannesburg gathering organized by Peter Elstob in October 2014 -- see photo below, with Tim at left accompanied by Nick Gray, Peter Elstob, Ron Wellisch, John Barlett, and Bruce Sparks:

When we started to organize our 55 Year Reunion Lunch in Johannesburg in July, we learned that Tim had recently suffered a stroke. Fortunately he was well enough to attend, and he was in convivial mood, with his only complaint about his condition being that he was not as energetic about his writing as before: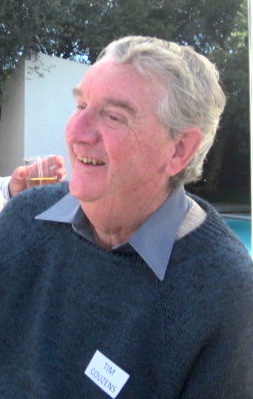 In mid-October 2016 Tim got up in the middle of the night, but unfortunately lost his balance and fell backwards, sustaining a severe head injury that caused a haemorrhage on the brain. He fell into a coma which lasted until he passed away on 26 Ooctober.
Tim is survived by his wife, Diana, who had been his partner for 32 years, their two children, and three children by a previous marriage.