Durban High School


Class Of 1961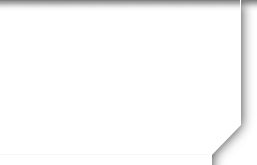 In Memory
David Brosnihan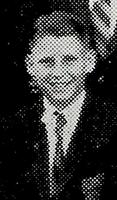 David Brosnihan was an amiable, energetic and even ebullient classmate, and these characteristics remained prominent throughout his life. He was one of the most enthusiastic supporters of our Class of 1961 reunions and other activities.
Although he did not participate in the Dramatic Society at school, David became for a while a proficient and popular actor in many stage dramas in Durban, including some that were presented at the Durban City Hall. Here he is in Shakespeare's play As You Like it: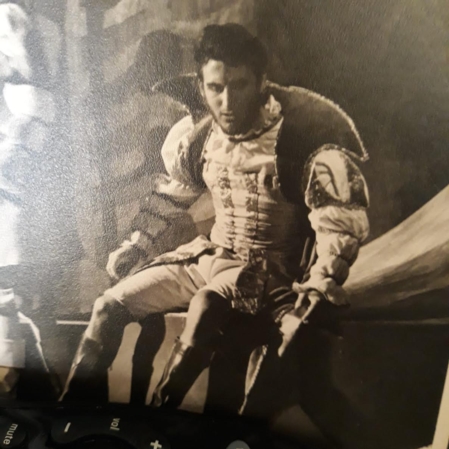 David studied for his Market Research Diploma in a summer school progam at St Edmund Hall, Oxford University. Returning to Durban, he entered a career in the import and export of fabrics and other textiles, working at first for a foreign firm. Eventually he established his own agency and continued international trading in textiles, even continuing some of this work part time in his retirement.
David married Eleanor Baker in 1971 and they had three sons.
For our 50 year reunion in 2011, David initially volunteered the use of his vehicle to help with any transport needs, but under his influence this proposal developed into a large-scale, flawless operation that transported our revelers between our hotel and the school, and even provided some airport pick ups and drop offs. Here is David at that reunion, with Neil Lambert: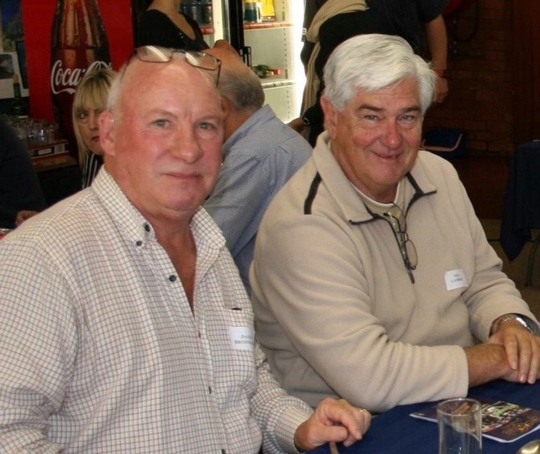 David was present again at a Durban luncheon to celebrate our 55th year since matric, enjoying the repast with characteristic gusto: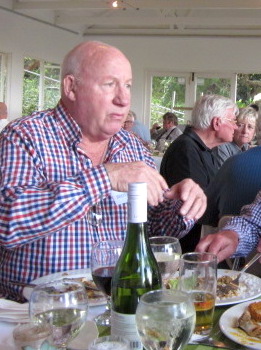 David delighted in our Moroccan Gathering in 2018, which he frequently recalled as "the trip of a lifetime". He campaigned relentlessly for us to include hot air balloon flights in the activities in Marrakech -- and in due course he and most of our group did indeed float in balloons above the high desert at the foot of the Atlas Mountains!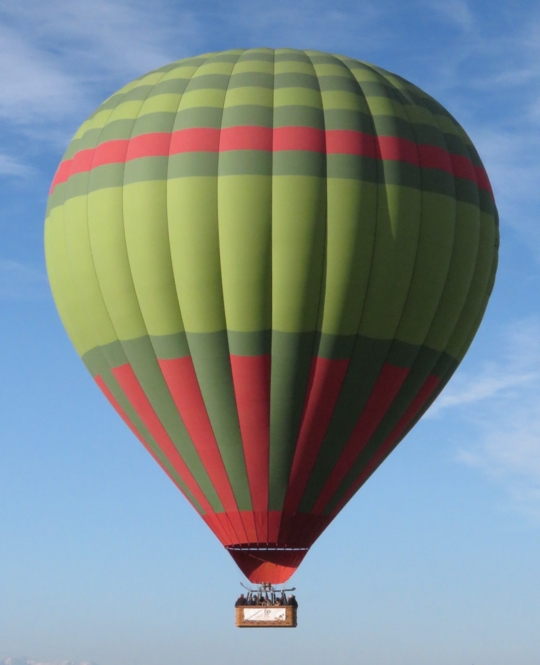 Here is David, at left, with some of our group at a reception in a private Moroccan home: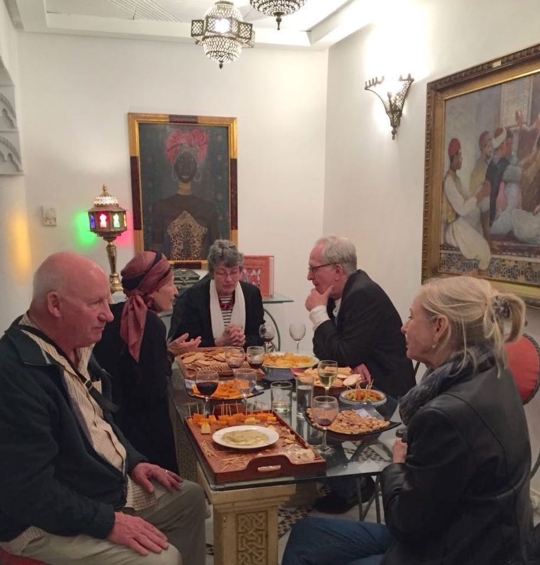 And here we find him taking a rare moment of relaxation on the beach of the lovely Moroccan port of Essaouira: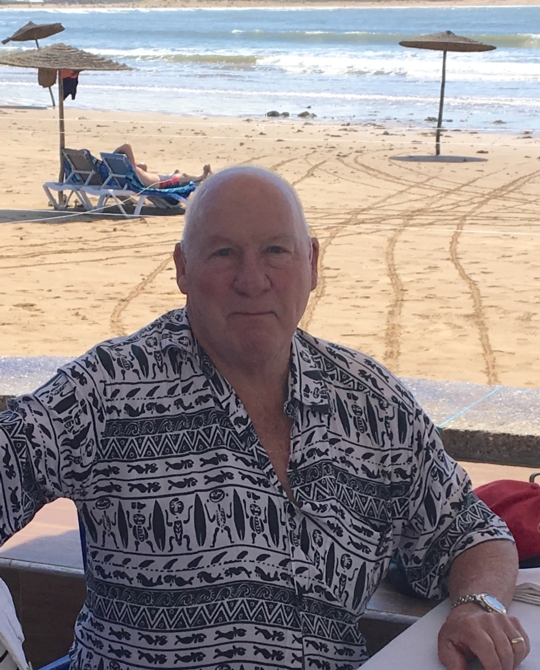 From 2019 David suffered several serious health issues. Major abdominal surgery was followed by a long and painful recovery, but a new problem required insertion of a device into his heart to prevent blood clotting. David regained sufficient health to attend his last Class of 1961 function, a gathering in the KZN midlands in early 2020. He is in the front of the photo with Nick Gray: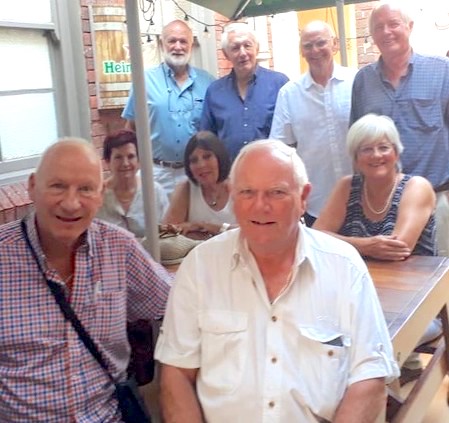 Unforunately David experienced increasingly severe and painful complications of advanced diabetes. But David Brosnihan was a man of eager appetites, and, perhaps anticipating that the end was near, he eschewed the advice of his doctors, and instead ate, drank, smoked, and was merry. He was hospitalized briefly in late May, and then passed away on 31 May 2021. He had lived his life on his own terms.
David is survived by his wife of 50 years, Eleanor, his three sons Warren, Tim, and Michael, and their families.