Durban High School


Class Of 1961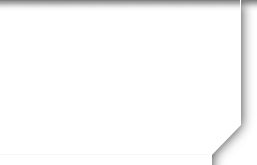 In Memory
Colin Herd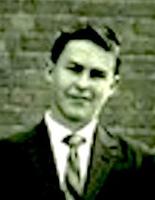 Colin Herd was well liked as an amiable and engaging classmate. He also had a keen, thoughtful intelligence and was a shrewd observer of the world around him. Colin spent his first two years at DHS in the Latin classes, and then his last two in the newly created "advanced mathematics" classes of 5AMA and 6 AMA. He later put his mathematical skills to good use in a career as an accountant. At school he was an enthusiastic hockey player and a member of the school hockey team.
Colin had a severe speech defect during his schooldays, a stammer that unfortunately limited his interaction with classmates. The stammer made it difficult for him to initiate conversations, and some schoolmates were reluctant to talk with Colin for fear of embarrassing him. Colin, however, bore this impediment with characteristic courage and equanimity -- he was more likely to grin at verbal lapses than to show any distress. Classmates also noticed that although even routine greetings were difficult for him, he could produce a startling torrent of highly flavoured oaths when he wanted to. This ability offered hope that Colin might one day become equally fluent in ordinary speech, and so it proved: in later life Collin's stutter was barely detectable.
This photo of Colin, taken around 1962, captures his characteristic grin!
After school Colin became an articled clerk at the Durban chartered accounting firm of Compton and Horne. After a few years of working in Durban, Colin moved to Johannesburg to further his career. There he met Lucia Nicholls (who confesses that she was smitten at first sight!) and they were married in 1972. They had three children, a daughter Catherine and sons Andrew and Ian.
This photograph of the Herd family was taken at his daughter Catherine's wedding in 2001. Colin is at left, then Catherine, then son-in-law Terry, then sons Andrew and Ian: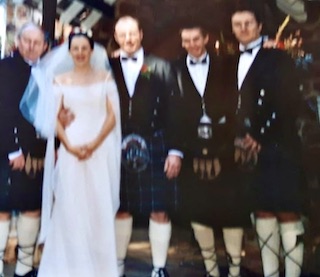 In Johannesburg Colin worked for some leading accountancy firms -- at first with Mackeurtons, then with Tapsa Group, and finally with Mitchell Cotts. Thereafter he struck out on his own, as CMH Management Services. He also became Managing Director of EPS, a company providing innovative office partitioning. In his spare time he enjoyed writing, and over the years he produced drafts of such material as screen plays, a Zulu Macbeth, and a historical work on the Battle of Isandlwana.
Colin eventually retired, and in 2010 he and Lucia decided to emigrate to the UK, where two of their children were already living. They settled in Bristol, where Colin enjoyed recreations such as writing, golfing, and solving intellectual challenges like crosswords and sudoku (a Japanese logic-based numerical puzzle).
This photo of Lucia, Colin, and their son Ian was taken in the UK several years ago.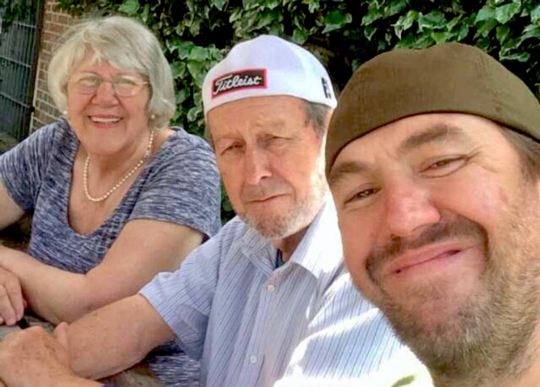 Unfortunately Colin's health began to deteriorate around 2016, when he was diagnosed with a mild cognitive impairment which eventually progressed to dementia. Then in 2017 he was diagnosed with melanoma and kidney cancer. A slow decline with some surgical interventions followed, during which Colin was mostly in comfortable conditions at home in the care of Lucia. Earlier this year, however, his health took a turn for the worse, and he passed away on 29 March 2022, from metastatic renal cell carcinoma.
Colin is survived by his Lucia, his wife of 50 years; his daughter Catherine and her husband Terry; his son Andrew, his wife Wanda and their daughters Genre and Chenade; and his son Ian and his wife Becky. All live in the UK, where Catherine is a university lecturer in plant science, Andrew is a financial services project manager, and Ian is an independent contractor.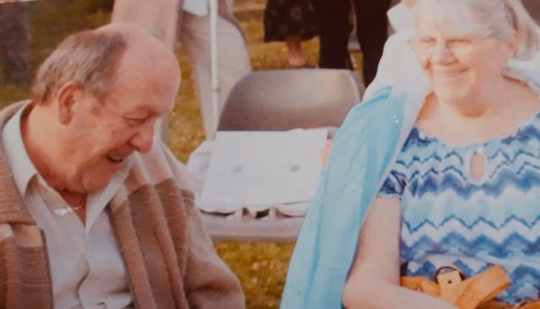 [Special thanks to Lucia Herd for her help with this In Memory notice]